Broadcast Monitoring of Advertising
Opportunities with mufin's Software for Broadcast Monitoring
Verify scheduled transmissions of ads according to contracts with broadcasters (ad tracking)

Offer automated broadcast monitoring of advertising and playout verification as a service for advertising agencies and brands

Eliminate the pain of manually searching through day's worth material for advertisements

Analyze advertisement competitors to optimize the effectiveness of your advertising campaigns
Detect precisely when and where your content is being used around the world

Maximize gains and overall efficiency by building quick & precise reports in real time or offline depending on your requirements

Quickly measure the reach and performance of your advertising

Keep control over your rights and intellectual property

Monitor real time event triggering
In case you are interested in broadcast monitoring of TV shows, movies, music, sport events or interviews, please contact us.
Products
mufin's patented audio identification technology enhances your broadcast monitoring applications, e.g. ad tracking. Please click on the box below to learn more about our product audioid monitor.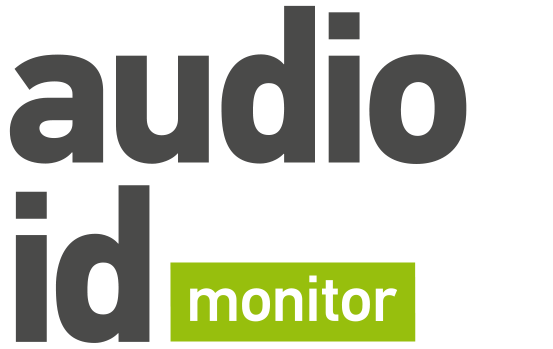 audioid monitor is designed for monitoring broadcast media such as TV and radio. It reports the occurrences of advertising spots, music and other types of content.