Advertisement Recognition & Synchronization
Opportunities with mufin's Ad Recognition Software
Identify all TV broadcast advertisement by audio in real-time

Catch viewers' attention and convey the advertising message in an innovative way that results in increased revenue, e.g. trigger one-click-buy, coupons, rewards or product landing pages

Extend TV commercials beyond live viewing by synchronizing ads to multiple screens

Allow synchronized product placement as well as ad replacement on the second screen according to TV ads
Link and synchronize TV ads to second screen applications

Create a unique brand experience through synchronized ad placements on the second screen with gamification and an interactive approach

Offer new monetization opportunities for targeted advertisements of TV ads

Measure viewer interaction and success of an ad campaign
In case you are interested in broadcast monitoring of TV shows, movies, music, sport events or interviews, please contact us.
Products
Based on our patented audio identification technology, mufin offers different products which you can use to enhance your mobile advertisement recognition and synchronization applications.
Please click on the boxes below to learn more about our audio identification products.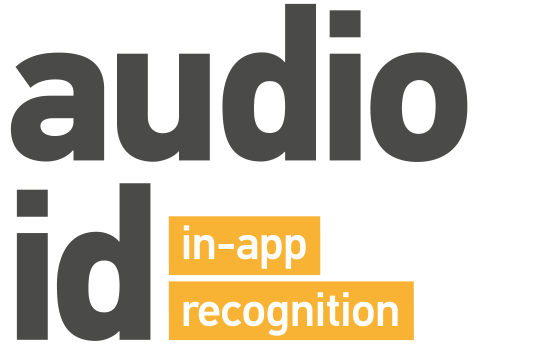 audioid in-app recognition does the fingerprinting and matching right on the mobile device without needing to send anything to another server.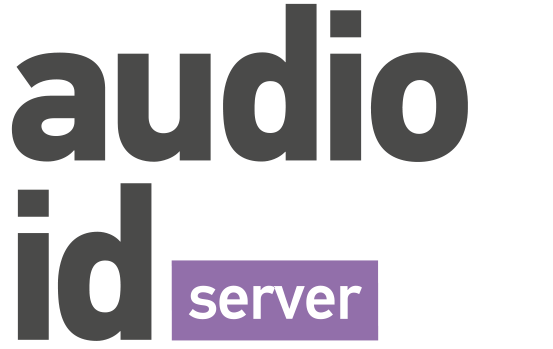 audioid server is a client-server software solution. It recognizes any audio content such as music, advertising, TV shows and movies.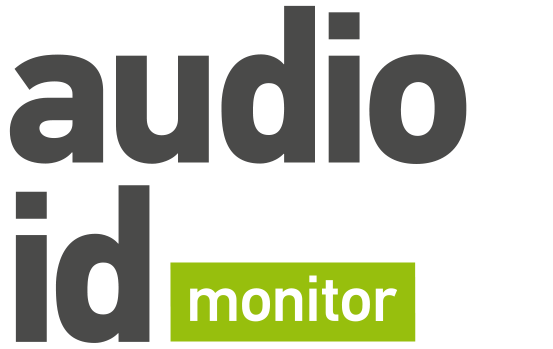 audioid monitor is designed for monitoring broadcast media such as TV and radio. It reports the occurrences of advertising spots, music and other types of content.