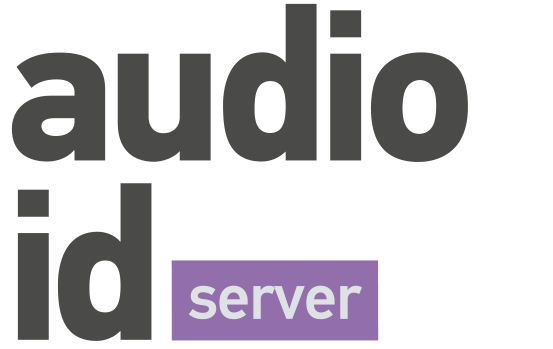 Audio Identification audioid server
audioid server is a client-server software solution for audio identification based on an acoustic audio fingerprint. It recognizes any audio content such as music, advertising, TV shows and movies. audioid server is suitable for a broad range of applications such as mobile ad recognition and content synchronization for second screen apps, asset management and related services.
It enables advertising agencies, content producers and application developers to identify playing audio content in an instant and connect services tailored to the specific audio content, e.g. tickets, merchandise or subscriptions. With audioid server content producers can also minimize administration costs by reducing duplicate content and repair missing or wrong metadata in audio files.
Client-server interaction