Erkennung &
Synchronisation von
Radio-/TV-Werbung
mufins Softwarelösungen für die Synchronisation von Radio- und TV-Werbung ermöglichen:
Automatische Erkennung von TV- und Radiowerbung per Audiosignal in Echtzeit

Verknüpfung und Synchronisation von Second Screen-Anwendungen mit TV-Werbung

Erweiterung und Verlängerung der TV-Werbung auf ein mobiles Endgerät

Synchronisierte Product Placement / Replacement auf mobilen Endgeräten

Zielgerichtete Displaywerbung im Internet synchronisiert zur Ausstrahlung des TV-Spots

Einen interaktiven Markenaustausch, z.B. durch die Bereitstellung von Zusatzinformationen zu dem Produkt auf einer speziellen Landing Page, das Angebot von Coupons und Gutscheinen oder die Sammlung von Bonuspunkten (Loyalty Program)
Schaffung von innovativen und interaktiven Werbeformaten für ein einmaliges Markenerlebnis, z.B. durch Gamifizierung der Werbeinhalte

Rückgewinnung der Zuschaueraufmerksamkeit und die Generierung von neuem Werbepotential

Erfassung, Sammlung und Auswertung von Zuschauerdaten (user data)

Tracken von User-Interaktion mit dem jeweiligen Werbespot

Erfolgsmessung von Werbekampagnen um Mediapläne zu optimieren, ROI von Spots zu berechnen und zielgruppenspezifisches Ad-Targeting auszubauen
Möchten Sie weitere Informationen zum Thema Werbeerkennung erhalten? Dann kontaktieren Sie uns direkt. Unser Business Development Team berät Sie gern und steht Ihnen selbstverständlich jederzeit für Fragen in einem persönlichen Gespräch zur Verfügung.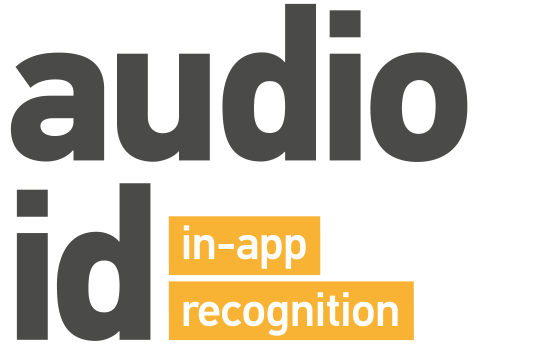 audioid in-app recognition does the fingerprinting and matching right on the mobile device without needing to send anything to another server.
Find out more ›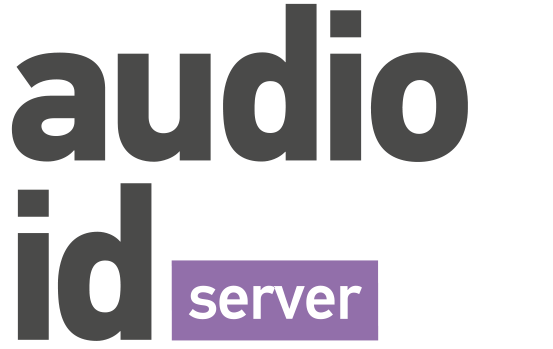 audioid server is a client-server software solution. It recognizes any audio content such as music, advertising, TV shows and movies.
Find out more ›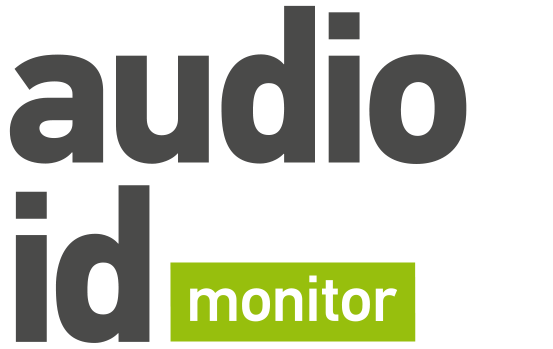 audioid monitor is designed for monitoring broadcast media such as TV and radio. It reports the occurrences of advertising spots, music and other types of content.
Find out more ›